登本喜讯 | REMD HQ 和 Rhino Workout Studio 双项荣获德国iF设计奖 THE iF DESIGN AWARD 2020
登本设计作品 "REMD睿刀医疗上海办公室"及"Rhino Workout Studio健身房" 双项目荣获德国iF设计奖2020
经由来自20多个国家的78位国际设计专家认证选出为今年(2020)iF设计奖的获奖者!今年评审团更必须从56个国家/地区激烈的7,298个参赛作品中进行选择。所有获奖者都将在2020年5月4日在柏林Friedrichstadt-Palast获颁奖项。
78 international design experts from more than 20 countries have selected the Design Onboard works (REMD Office) be winner of the iF DESIGN AWARD 2020 ! This year, the jury had to select from 7,298 entries from 56 nations. All the award winners will be celebrated in Berlin on 4 May 2020, The glamorous iF design award night will take place for the first time in the Friedrichstadt-Palast.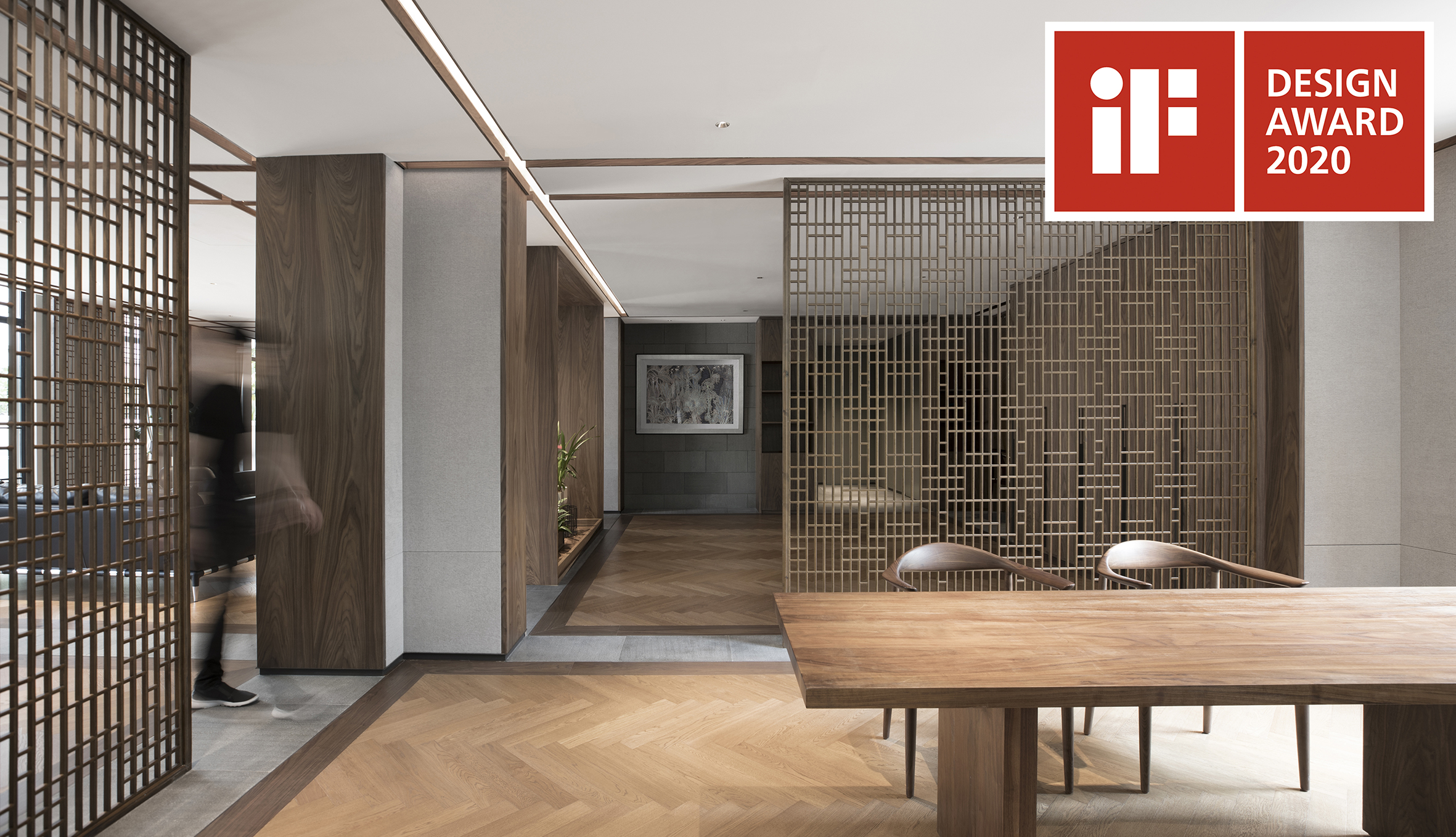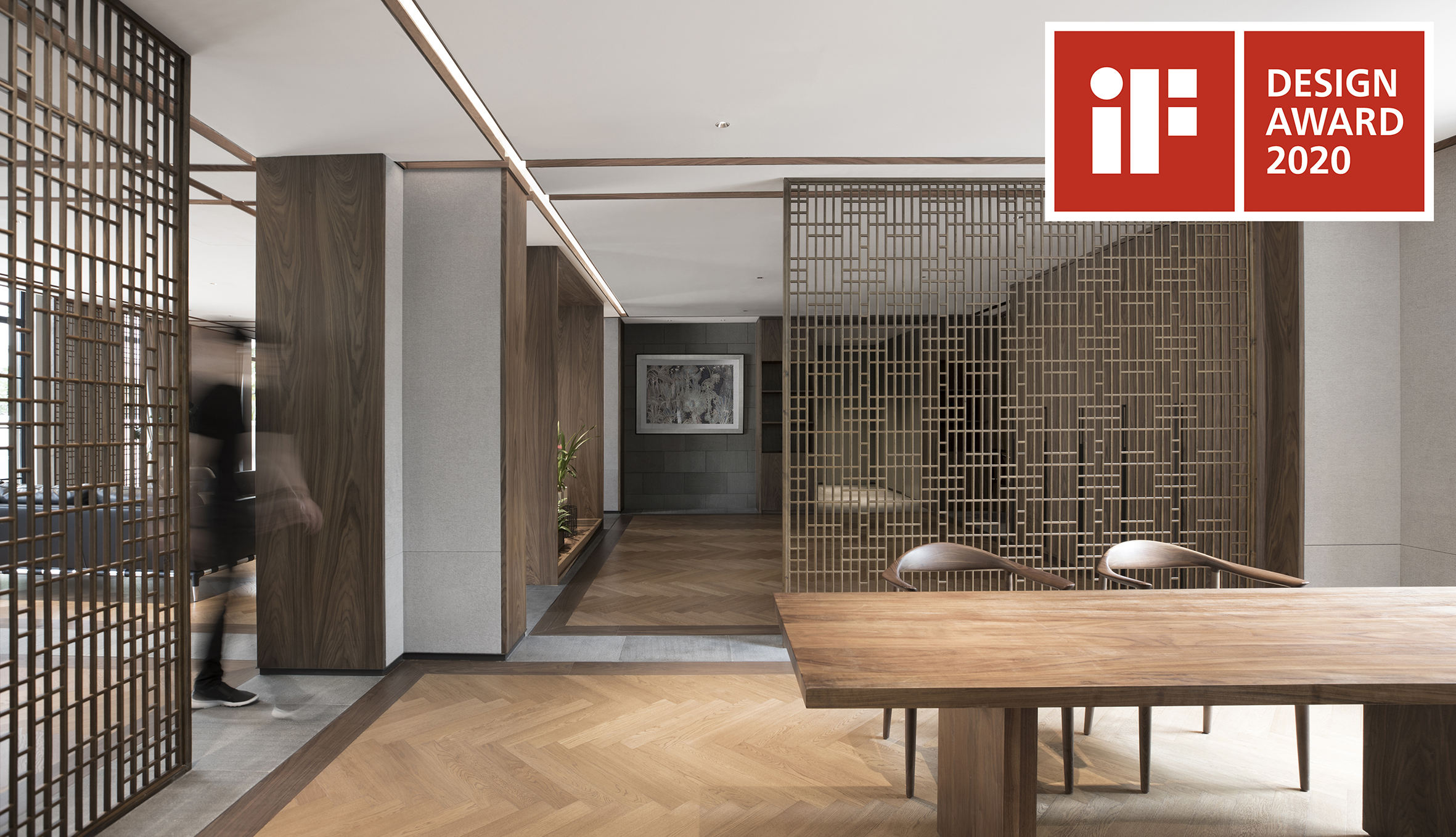 获奖项目;
Award-winning project;
根生于此 / 睿刀医疗上海办公室
Where the root is / REMD Headquarter
本案业主是一名拥有丰富视野且事业有成的青年企业家,发迹于上海,胼手胝足打下事业基础后,决定在此生根立足,向下扎根,巩固枝干,让事业枝繁叶茂。选定坐落于上海市中心的兴国宾馆内作为办公室,这座充满古意、绿意环绕的洋房式建筑,将树木沉稳干练的企业精神,以深色胡桃木纹的设计语汇带入空间。让远道而来的客人和员工,可以在此享受中国传统「以茶会客」的款待,更期望让工作伙伴都能拥有一处可以轻松惬意品茗交流的空间。
The client of this project is a high-achieving young entrepreneur with great strategic view from Shanghai, and when he has established his own business empire, the Radisson Plaza Xiongguo Hotel, in the center of Shanghai City, was chosen to be the location of the headquarter, situated in a historic building imbued with dark walnut-texture design vocabulary so that all guests and employees can be greeted with a traditional Chinese tea- style reception, so that all professional partners can have a relaxing tea-tasting space for interaction.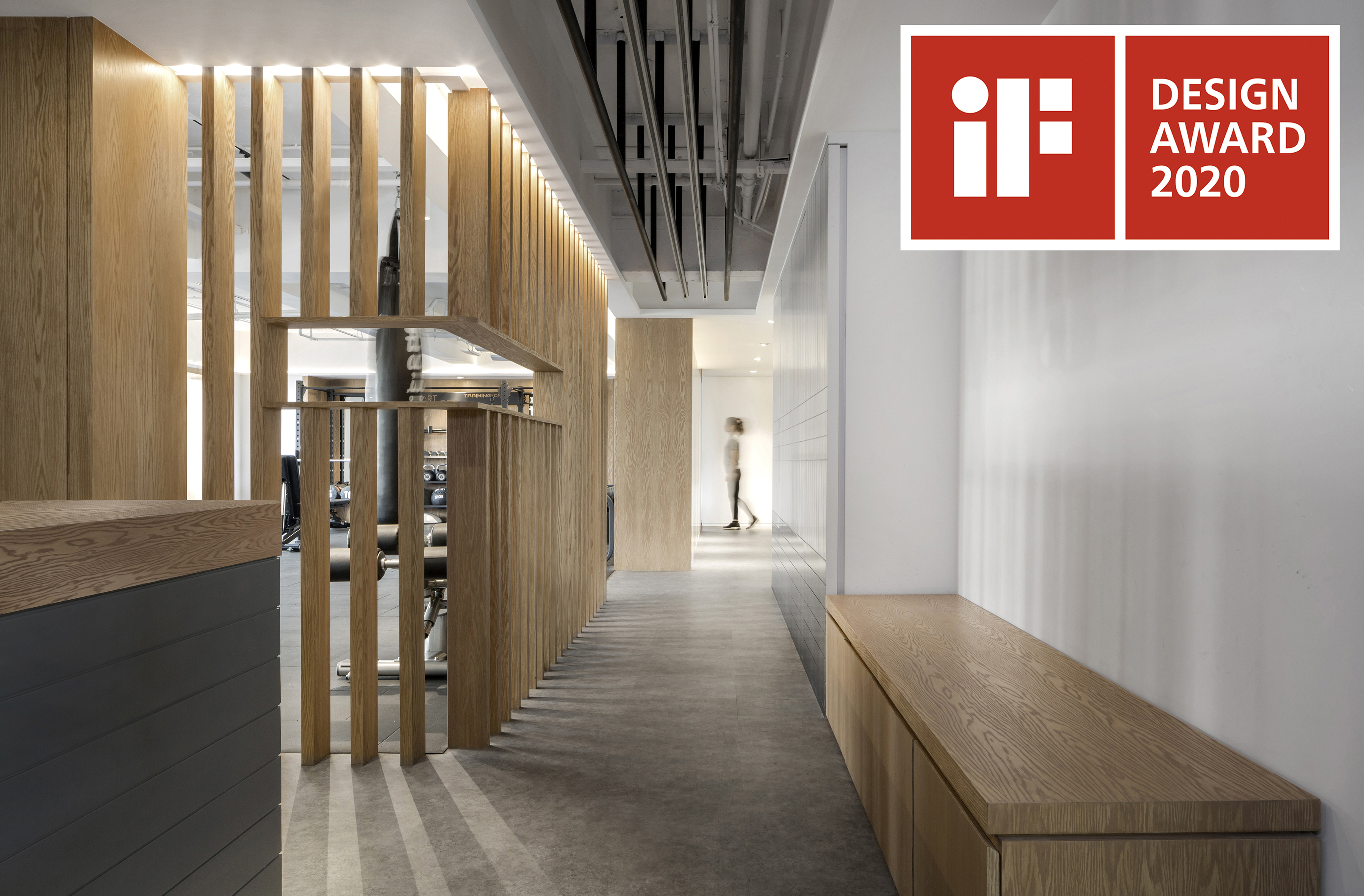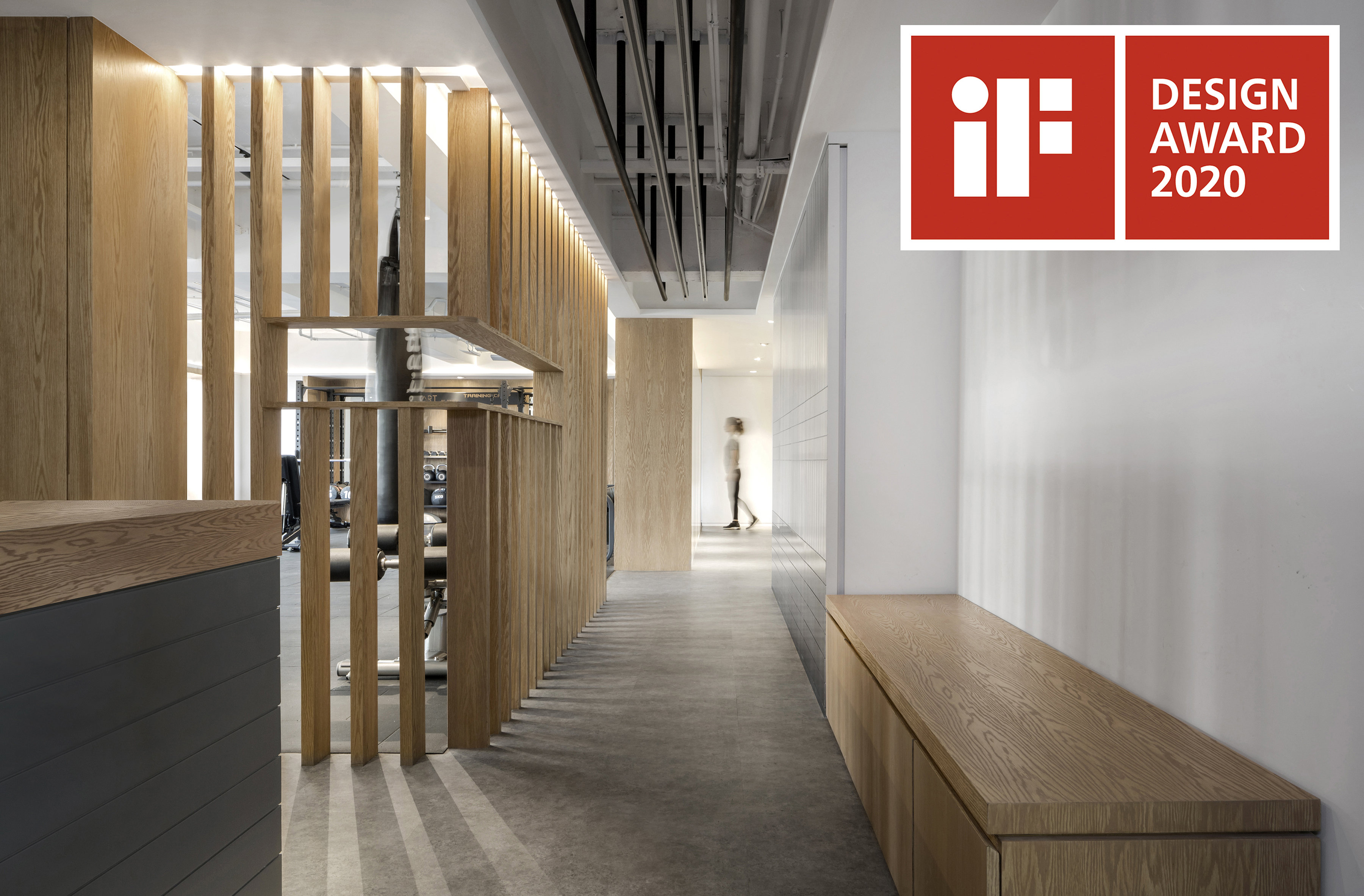 获奖项目;
Award-winning project;
少盐少油的运动空间 / Rhino Workout Studio
Sporting Space of Healthy Diet / Rhino Workout Studio
本案坐落于上海新天地的商业区,在寸土寸金、大楼林立的商办大楼中,在一处高楼平层间中真正地轻松运动,运动不再是为了相互比较、一争高下,而是专注于呼吸的节奏,回归都市健身的本意——健康。一如「少油、少盐」是饮食之于健康的必要条件,空间设计也以相同概念呈现健身房应有的姿态,舍弃繁复的色彩与声光效果,营造白色纯净的健身空间,聚焦于每个教练的专业领域,打造出纯净无压的氛围。
As this project is located in the prime location Xin Tian Di, Shanghai, the design intention was for exercise to be about a journey to health, not about competitions. As a healthy diet being the necessary conditions to the ultimate health, the interior design would like to manifest an essential positioning of a fitness center where an exercise space of purity and professionalism in creating a stress-free environment.
关于德国iF设计奖
The iF DESIGN AWARD
iF设计奖首次颁发于1953年,是世界上最古老的独立设计印章。此殊荣为专注于创新能力及杰出设计成就的象征。每年iF国际论坛设计有限公司组织举办的IF设计奖为世界上最著名和最有价值的设计竞赛之一。 iF设计奖被公认为全球卓越设计的象征,每年都有来自70个国家/地区多达的6,000多份作品提交。
First awarded in 1953, the iF DESIGN AWARD is the oldest independent design seal in the world. It is a symbol of outstanding design achievements that focuses on the innovative power of design. Each year, iF International Forum Design GmbH organizes one of the world's most celebrated and valued design competitions: the iF DESIGN AWARD. Recognized as a symbol of design excellence around the world, the iF DESIGN AWARD welcomes over 6,000 submissions from 70 countries every year.